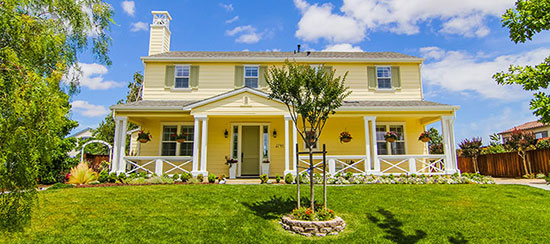 Why Buy With Miyoshi (Miya)?
I have assisted many  clients move up from their first home to their dream home in the highly competitive Minnesota Real Estate Market. The transition from a current home to a new home may require terminating a lease, selling a current property and creative financing strategies.  Mistakes in any of these areas can potentially be quite costly. Expertise from an experienced Realtor like myself is essential for negotiating the best terms along with addressing the myriad of intricacies that are involved with the Purchase and Sale Agreement.
With me, Miyoshi as your BUYERS AGENT – under a Buyers Contract Agreement, I will work effectively to get you the lowest price and best terms possible by providing:
o   Free Buyer's Consultation
o   Fast mortgage pre approvals with best rates possible from competing lenders
o   Financing available for new immigrants, flawed credit, and investment properties
o   Daily updates on newest listings via email, text, and phone
o   Access to bank sale data base that is updated regularly
o   Access to list of estate sales that is updated regularly
o   Access to Global properties
o   Showing requests 7 days a week (subject to availability)
o   Full market report on neighborhood
o   Expert negotiating strategies for multiple offers, bank sales, and estate sales
o   Concierge of attorneys, movers, inspectors, and contractors available
---
Saint Paul / Minneapolis Homes For Sale
CLICK HERE to Search Minnesota homes for sale in real time

The Pre-Approval
Prior to beginning your home search you should meet with a mortgage broker and get pre-approved for  home loan.  Getting a pre-approval lets you know up front how much house you can afford so that you do not wate time looking at homes out of your price range.  Additionally you will need to have your pre-approval letter ready before you go to see a home. When you find a home you like, you will need to submit a copy of the pre-approval letter along with your offer to the sellers agent for the home.  The pre-approval letter tells that seller that A. you are serious and prepared and B. that you are qualified and have the financial capability to purchase the home.   A great home could be for sale one minute and have an accepted offer the next.  Don't miss out on a potential home because you were not prepared.  I have some great recommendations for lenders that I've worked with over the years who have proven results. Contact me for the phone numbers of recommended lenders.
Earnest Money and Closing Costs
In Minnesota earnest money is money that is paid upfront when making an offer to purchase a property.  Earnest money is given in the form of a check or paid online and held by your buyer agent until your offer  has been accepted or rejected.  If your offer is rejected you receive your earnest money back right away.  If your offer is accepted it is held in the trust account of the listing broker until closing.  Earnest money deposits in Minnesota are usually around $1,000 for the median home price.  Any money put down as earnest money is credited towards your final costs at the closing.
Closing costs are fees associated with the purchase of your home paid to the title company for their services, title insurance and misc government taxes.
A good Realtor such as myself can negotiate on your behalf to get home Sellers to pay up to 3% of your home buyers closing costs.
Home Warranty
Purchasing a Home Warranty at the time of your home purchase is one of the biggest peace of mind you can give yourself.. A home warranty covers your major appliances, mechanicals and sometimes your roof..  Home warranties can be purchased by the buyer or seller.
Minnesota Relocation
Are you relocating to Minnesota? Looking for more information to help you find the right city and neighborhood for your family?
Our relocation guide includes the most up-to-date and vital information for people looking to move to the Twin Cities area of Minnesota.
First-Time Buyers
First Time Home Buyers be proud of yourself for joining the ranks of millions of home owners who have decided to invest in the best commodity possible… Yourself!!  Instead of throwing your money away on rent you are investing in your future and on an item that can py you back or that you can leve to your children.  There are many first time home programs available including classes to teach you about costs, budgeting and home maintenance along with first time home buyer down payment assistance grants which are free money to put towards your total home down payment which could  help to lower your mortgage costs.  Contact me for more info on first time home buyer class or first time home buyer down payment assistance.  Down payment assistance may also be available for buyers who have previously owned a home.  call 651-321-3589
Seniors
Seniors, is your existing home getting to be too much for you?  I would be happy to assist you in the new phase of your life.. Maybe you are looking for Senior housing, looking for a condo or townhouse with zero exterior maintenance or you or downsizing to a smaller more managable house.  Whatever the case I would be honored to assist you with the purchase an sale of your home.  I have experience selling homes with reverse mortgages on them. Give me a call for a free consultation 651-321-3589
[/column]